Mothers, Daughters, and the Earth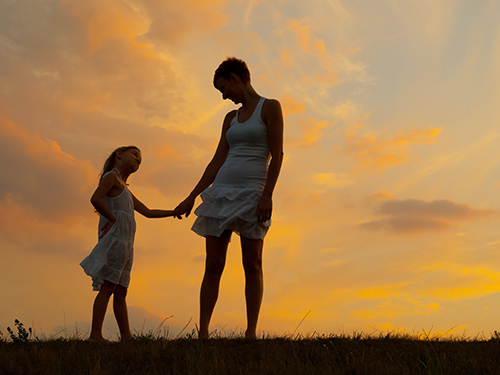 There is a timeless, archetypal connection to the Earth that flows through the Mother-Daughter bond. Renewing that connection is medicine for the soul.

Imagine having a weekend where you and your daughter can come to the retreat of nature to nurture your relationship with one another. Imagine being nestled in a community and the common bond of other mothers and their daughters in the sanctuary of nature. Accompanying you on this adventure are female guides who can hold you and your relationship with your daughters as sacred and support the growth of your relationship when and where it counts. It's a time to really be present to your journey as a mother and to that very special gift in front of you - your daughter.

For hundreds of thousands of years mothers and their daughters have gathered together to experience the simple gifts of daily life: foraging and gathering, savoring the taste of delicious wild foods, singing together, dancing together, giving thanks together, building and creating together, laughing together and even crying together. In our Mother Daughter Wilderness Program we'll return to that beautiful way of living as a way of nourishing something special in ourselves and in our relationship with our daughters. We'll build natural shelters to sleep in, cook wild foods, bring forth the elements of fire and water, and in the process, magically deepen our bonds with our daughters, too.

We'll circle in council to reflect on our journeys as women and mothers and feel the strength, support, and wider rounded perspective of the circle as well as explore the geography of our daughter's hearts and more deeply discover what they need to grow and blossom. We'll take this into our whole group process over the weekend as we drop into the pacing of nature's rhythm. Your daughters, too, will gather together to feel that collective specialness of being a girl while they immerse themselves in nature, making crafts, playing games, and honoring the feminine within themselves while having positive women role models holding space and mentoring them in their time together.

Learn more about Twin Eagles Mother Daughter Wilderness Program and register online here.


---
Header photo courtesy Joseph Rocchio Photography