Twin Eagles Summer Camps 2017 are open for registration!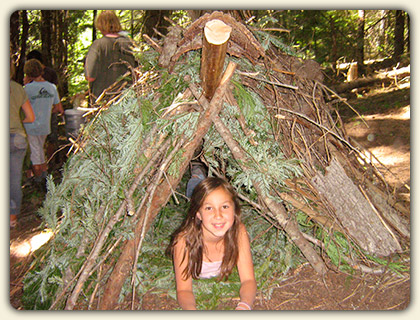 This is the announcement you've all been waiting for! We are very excited to announce our new-and-improved lineup of amazing Twin Eagles Summer Camps for 2017!!

Once again, we are expanding! Due to our incredible growth and popularity, this year we are now offering our day camps in Coeur d'Alene, Idaho for the first time!

This is going to be a spectacular summer! With a total of thirteen camps in Sandpoint, Coeur d'Alene, Spokane, and Priest River, it will be our biggest and best summer yet!
Once again, we're offering our popular theme based Day Camps:

Nature Adventurers Day Camp - Mystery and adventure await all those who heed the call of the wild. Have you ever looked out onto a wild landscape, and imagined all the possible natural adventures, just waiting to be experienced?


Wilderness Survival Day Camp - There is an ancient calling deep in the heart to experience the freedom and adventure of living wild and free, close to nature - to provide for one's own needs directly from the Earth...


Nature Ninjas Day Camp - Nature ninjas are the eyes and ears of the tribe, protectors of the village. They are masters of stealth, camouflage, and invisibility, traveling unseen and unheard amongst the shadows...
Have you seen our Five Star Independent Online Reviews? Dozens of families have reviewed our camps, and we're very proud of our top ratings. Check them out here: Better Business Bureau, Google, and Facebook.

There is so much to love about Twin Eagles Summer Camps:

Kids get to be kids again, roaming wild and free in nature.


Safety. We take campers physical and emotional safety seriously, and hold every member of camp to a high standard that creates a safe space for powerful experiences to emerge.


Real skills, real challenges, real adventures. Trailing coyotes, making healing salves from St. Johnswort and Yarrow plants, crafting wooden bow and arrows. Does it get any better?


Our highly trained instructors are some of the finest in the field. First Aid/CPR certification, background checks, and a high level of training in both nature based mentoring and traditional earth skills are all requirements. Our staff are adept at really listening to kids, drawing out their passions, and engaging them fully.


We have the most fun! Year after year, our campers, instructors and parents consistently report that the Twin Eagles experience is the most fun, engaging, and relevant.


We offer a genuinely holistic experience rooted in hope, connecting with what is truly important in life - nature, community, and self.
For full information on our summer camps, including easy online credit card registration, check out our Twin Eagles Summer Camps 2017 web page here.


---
Header photo courtesy Joseph Rocchio Photography