We've got the remedy for cabin fever!
What are your kids doing this winter break?

Are they going to be stuck inside?

How are they going to handle the wintertime blues?

Get your kids outside this winter with Twin Eagles Winter Break Camps!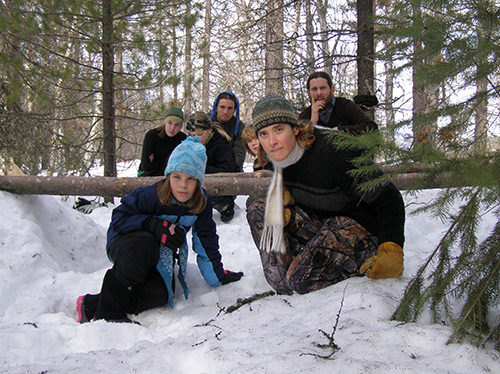 Winter here in the Inland Northwest is a magical time. The landscape is transformed by a blanket of snow, and there is a stillness upon the land. Rather than holing up, get outside this winter! Like all Twin Eagles Youth Programs, our winter break camps bring out the best in kids by connecting them deeply to the natural world, forging strong community, and developing genuine self-awareness. Our highly trained instructors draw out kids' passions through nature based activities like:

Tracking Wild Animals
Building Snow Shelters
Exploring natural mysteries
Training as the native scouts of old did
Learning primitive skills & crafts
Storytelling and Songs around a warm campfire
and much, much more!
Our Winter Break Camps are happening Tuesday December 27, Wednesday December 28, and Thursday December 29 from 9:00 am - 3:00 pm daily in Spokane, Washington. Learn more and register online here!

Hope to see you with us soon!

Tim Corcoran & Jeannine Tidwell
co-Directors & co-Founders
Twin Eagles Wilderness School


---
Header photo courtesy Joseph Rocchio Photography