Today is #GivingTuesday!
We have a day for giving thanks, we have a day for getting deals, and now we have #GivingTuesday, an international day dedicated to giving back!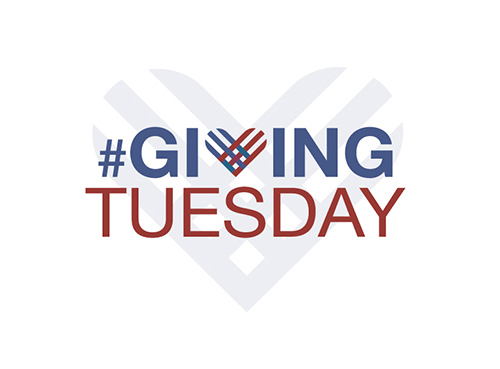 Here at Twin Eagles Wilderness School, giving back is a way of life and has been since we founded the school over ten years ago. Our organization is committed to a regenerative vision of giving back more than we take. That philosophy applies to the Earth, to the kids we mentor, to the land where we run our programs, and to the hearts of the families and communities that we work with.

Can you imagine what our world would be like if each person was committed to giving back more than they took? That is the vision we're holding here at Twin Eagles.

"In a culture that hinders the development of an inner voice and stamina in face of difficulty, TEWS is a breath of fresh air, giving kids the opportunity to develop real life resiliency" -Charis Keller

Today we're asking you to give back as well, and make a generous contribution to the Twin Eagles Scholarship Fund. This scholarship fund allows children and families to participate in our deep nature connection programs who otherwise could not.

"Twin Eagles goes above and beyond in their programs. They offer a safe and authentic way to experience wilderness and create a lasting relationship with nature." -Rebecca Chadwell

Why does our work matter? Research has proved that people with a deep nature connection benefit from increased physical, mental & social health, a sense of peace, care for the Earth, increased concentration, and greater creativity. Indeed, the leaders of today and tomorrow absolutely need a deep nature connection in order to have resilience, compassion, creativity, and a strong vision for the future.



"What a breath of fresh air...literally! If you want your kids to find peace and belonging in the outdoors, this is the experience for them!" - Sharen Keattch

Now is the time to give! Make a generous contribution today, so that we can continue to offer deep nature connection mentoring to even more youth and adults in 2016!

You can make secure, online donations here:




You can also mail checks or money orders to us at:



Twin Eagles Wilderness School
433 Cedar Springs
Sandpoint, ID 83864



We depend on your support to keep our work alive!

Many thanks from our hearts to yours,




Jeannine Tidwell & Tim Corcoran
co-Founders & co-Directors
Twin Eagles Wilderness School


---
Header photo courtesy Joseph Rocchio Photography