Registration is Open for Twin Eagles Spring and Summer Camps 2015!!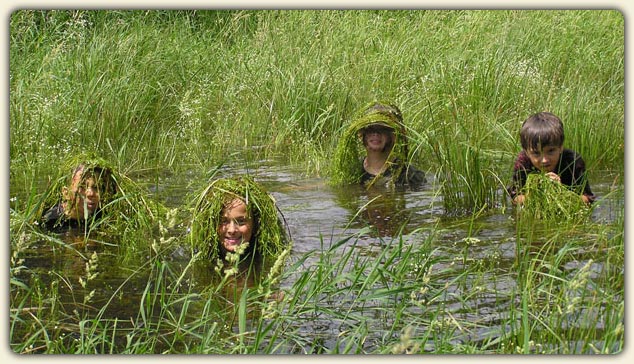 Wow! Our new registration system is now up and running, and families are registering faster than ever before!

We had a few last minute delays, but our new system got up and going last night. If you had trouble registering yesterday, just go to our spring camps web page here, or go to our summer camps web page, be sure to hit the refresh button on your web browser, and you should be all set. We've had a steady stream of registrations come in since going live, and it looks like this will be another record breaking year for us.

Over the past five years, we have grown 15 - 20% each summer, and from the looks of things this year will be no different. What is different is that it looks like we'll hit maximum capacity this year. Last summer about two thirds of our camps filled to capacity, and with the continued growth we anticipate that most if not all of our camps will reach maximum capacity this summer.

I'm sharing this with you because I want you to be informed. We did turn away a number of families last year who registered too late in the season. So if you are interested, please register soon!


Spring Alive! Spring Break Camps Too!!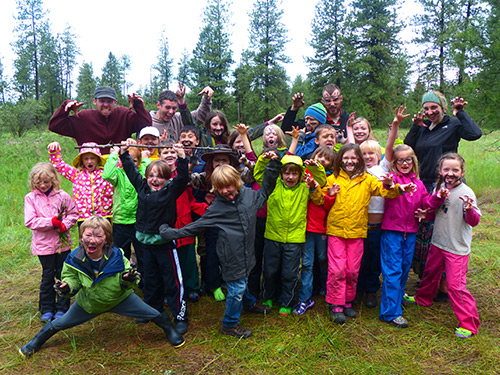 Did you know that we are also offering two sessions of Spring Alive! Spring Break Camps this year also? These are shorter, three day camps for ages 6 - 13, and are a perfect way to help get your kids outside and have safe, fun, deeply meaningful experiences of connection in the natural world within a strong community setting.

Learn more about our Spring Alive! Spring Break Camps here!

The only way to secure a spot in our camps is by registering with a deposit, whether you've been coming to Twin Eagles for years and years or if it is your first time. We are unable to hold spots otherwise.

Our new registration system allows you to:

Pay by Credit Card (finally!)
Create your own account - this way all your information is saved and can be used quickly the next time.
Check on your balance
Review registration history
Utilize real time automated waitlists if camps are full
Plus, the computer is a lot faster at sending out confirmation emails than I am! We're grateful to have this new system that is streamlining our registration process.

A few other important notes on our new registration system:

We still accept checks, but the only way to pay by checks is by using the old pdf forms. Links for this are on our website.
Our payment agreement has changed, please review it to be sure that you are up to date.
We are no longer asking for new or returning student questionnaires to be completed. This helps simplify the registration process.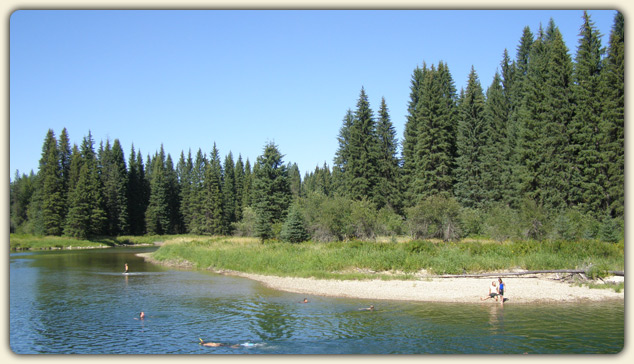 Why Choose Twin Eagles Spring & Summer Camps?
1. Kids get to be kids again, roaming wild and free in nature.

2. Real skills, real challenges, real adventures. Trailing coyotes, making healing salves from St. Johnswort and Yarrow plants, crafting wooden bow and arrows. Does it get any better?

3. Our highly trained instructors are the finest in the field. First Aid/CPR certification, background checks, and a high level of training in both nature based mentoring and traditional earth skills are all requirements. Our staff are adept at really listening to kids, drawing out their passions, and engaging them fully.

4. Our small group sizes (1-5 staff to camper ratio) allow for intimate learning groups to form that feel more like family by camp's end. The deep bonds that form between campers and instructors alike last a lifetime.

Click here for the top ten reasons to choose Twin Eagles Spring & Summer Camps

"I am so grateful and so touched by how all the amazing people at Twin Eagles lovingly walked our son through what has turned out to be, perhaps, the most significant and positive learning experience he has ever gone through away from home. I can't say enough about how lucky we were to find them and have him take part in the last week of their summer program, except to say to them and the universe: Thank you, thank you, thank you."

- Alison Barrows-Young

This coming spring and summer we are offering thirteen weeks of spring and summer camps in Sandpoint, Spokane, and Priest River. They include:

Volunteer or Work with Twin Eagles this summer!
We are currently looking for volunteer assistant instructors who wish to deepen their experience of authentic nature based mentoring in a powerful culture of deep nature connection. Make a difference in the world by helping to restore hope in today's youth by connecting them deeply to nature, community, and self. Have a blast connecting with other nature based mentors and a whole community with shared values. Accommodations & meals provided at overnight camps. Contact us for more info on volunteering at Twin Eagles.

We are also looking to hire staff for the roles of Lead Instructor, Lead Cook, and Assistant Cook. We're offering paid positions based on experience, with accommodations & meals provided for overnight camps. Have a blast working in a powerful deep nature connection mentoring culture, and deepening your mentoring expertise while supporting a common Vision of restoring hope in today's youth. We're known for crafting a culture of deep nature connection, authentic depth mentoring, and inner tracking. Contact us for more info on working with Twin Eagles.

Looking forward!

Tim Corcoran
co-Director & co-Founder
Twin Eagles Wilderness School


---
Header photo courtesy Joseph Rocchio Photography