Twin Eagles Wilderness School
Update - September 2013
Greetings from Twin Eagles Wilderness School!

I hope you've been enjoying the last days of summer. This transition of seasons is an incredible time to be outside connecting with friends and loved ones in the natural world.

I'd like to share something a little different today.

As you know, we deeply believe in the power of connecting with nature. While this connection can take place almost anywhere, there is nothing like being immersed in true wilderness.

Though being in the wild is wonderful, it's important to be prepared in case anything goes wrong.

One of the first things we teach in our programs are the hazards of the outdoors. Another core part of our curriculum is outdoor survival and primitive living.

Primitive living is a set of skills that our ancestors used in daily life. Skills include tanning hides, making bows, weaving baskets, and procuring foods. These are incredibly rewarding, but they take time to learn.

Outdoor survival is a set skills that will save your life in an emergency. Thankfully, these life-saving skills take less time to learn. Though starting a fire with a bow drill is an amazing experience, knowing how to start one with a lighter is more likely to save your life in an emergency.

My brother, Dan Corcoran, has been practicing and teaching outdoor survival for many years. He used to run the home study Kamana Naturalist Training program, so he knows about distance learning. Dan also teaches survival classes for Twin Eagles.

Dan created a free video course on the fundamentals of outdoor survival. The reason he created this course is to teach people the most practical skills that save people's lives.

He blends together both modern and primitive skills. It's a unique approach that is really effective.

There are four free videos that cover:

The best emergency shelter
How to deal with getting lost
Harvesting and purifying water
Survival awareness and psychology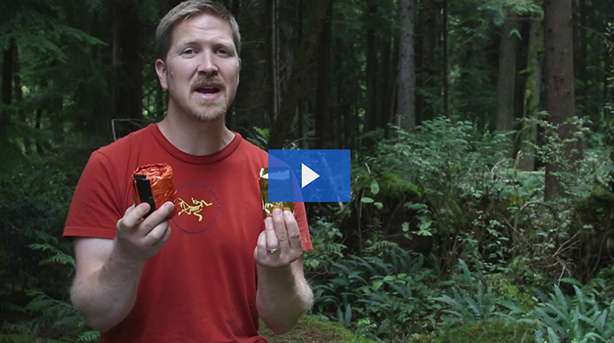 I should mention that these aren't your average videos. Dan has a way of both entertaining and informing. In the second video, he uses some serious ingenuity to attempt to make his own compass!

I think you are going to learn a lot from these videos.

Check out the free Outdoor Survival Training videos here.

Blessings,

Tim Corcoran

P.S. I couldn't be more proud of my "little" brother Dan who is stepping forward in a BIG way by creating these outdoor survival training videos. From survival to videography, his skills are all top notch. Just by signing up for these free videos you are supporting a good man working to make a difference in our world. Go for it - it will be worth your while!!

Click here to watch Dan's free videos.


---
Header photo courtesy Joseph Rocchio Photography