Twin Eagles Wilderness School
eNewsletter - May 2015
Late Spring greetings from Twin Eagles Wilderness School! It is a very busy time of year in the natural world, as robins, juncos, and song sparrows are fledging, the second wave of wildflowers are blooming like lupine, wild strawberry, queen's cup, and all the trees have now fully leafed out. Mama white tailed deer are getting ready to give birth, and soon summer will be upon us.

May has been a very full month here at Twin Eagles as well. We completed our third annual Boy's Rite of Passage, and our first ever Father-Son Wilderness Program! Both were huge successes, deepening connections far and wide. Our year long youth and adult programs are coming to completion, and summer camps are nearly full!

Here's what we've got for you in this months newsletter:

Feature Article: What do Chickens Eat?
Work or Volunteer with Twin Eagles this summer!
Wilderness Immersion & Gap Year Programs Update
Summer Camps 2015
Feature Article: What do Chickens Eat?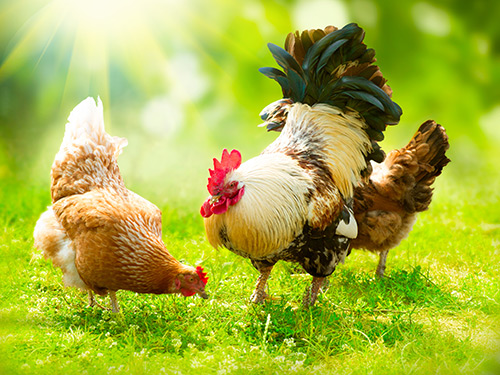 What do chickens eat? I ask myself this question often as I have a small flock of chickens and I'm continually asking myself how I can help them be the healthiest chickens they can be. Even though today's chickens are domesticated, they originated from wild jungle fowl and still have in them those roots of wildness. Their appetite for eating proves it. And while there are many, many ways to feed and nourish your domesticated chickens, some are healthier than others. Let's take a closer look...



Work or Volunteer with Twin Eagles this summer!
We have paid and volunteer roles for lead instructors, assistant instructors, lead cook, and assistant cook at our popular deep nature connection summer camps! Accommodations are provided, and meals too at our overnight camps. Have a blast working in a powerful deep nature connection mentoring culture, and deepening your mentoring expertise while supporting a common Vision of restoring hope in today's youth.



We're known for crafting a culture of authentic depth mentoring. Please contact us directly if you are interested in working or volunteering with Twin Eagles this summer!



Twin Eagles Wilderness Immersion & Gap Year Programs Update
May is a very exciting time at Twin Eagles Wilderness Immersion & Gap Year Programs. All of life seems to be pushing forth from the good green Earth, and powerful growth is happening for participants as well.

Imagine learning about the elusive morel mushrooms, and then spending timeless days in the deep forests harvesting these wild gourmet delights. Ancient sensory awareness practices are the secrets that grant access to these prize wild edible mushrooms that so many people search for. Returning home with our treasure, time is then spent preserving and preparing five star meals that nourish body and soul.

Imagine breaking through the "wall of green" and building relationships with wild edible and medicinal plants. This is the journey of reclaiming wild plants as an essential part of what it is to be an empowered human being. Roots, stalks, leaves, flowers, fruits, and seeds all become valuable friends on the journey of nourishing our selves. We learn the traditional process of preparing tinctures, salves, poultices, compresses, infusions, syrups, liniments, decoctions, and more as powerful medicine for family and friends. In the end, we discover our original birthright of living as an essential part of the natural world.

Imagine entering into the subtle yet powerful world of bird language. Learning this ancient language allows one to see elusive wild predators like the coyote, the cooper's hawk, or the cougar where others see nothing at all. Indeed, this natural alarm system is very real, and available to all. It allows one to detect movement and move undetected in the wild places, and leads to a powerful empathy for the natural world and all things. It is one of those teachings that must be experienced to be understood.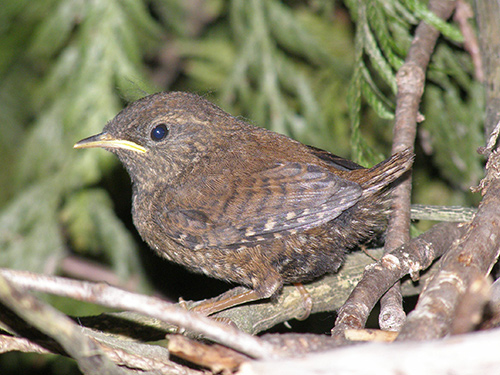 These are just a few of the highlights from May at Twin Eagles Wilderness Immersion & Gap Year Programs.

Do you yearn to feel like a part of nature rather than an onlooker? Do you feel a responsibility to our Earth? Are you seeking your contribution to the world? Do you want to fully experience nature rather than just learn about it? Do you want to find a community of like minded people? Are you seeking truth, the truth of who you really are?

If you answered yes to even some of these questions, then consider the Twin Eagles Wilderness Immersion Program or Gap Year Programs. It is all about taking the essence of nature and weaving it into our modern experience. It is about feeling the kinship that comes only from roaming the wilderness together. It is about diving deep into the underground of human consciousness, and discovering the hidden gems that await. It is about deep mentoring that brings out the very best of who you are.

Twin Eagles Wilderness Immersion and Gap Year Programs are transformational journeys that bring back to life the skills and wisdom of our earth based ancestors:



Wilderness Survival & Primitive Skills
Wildlife Tracking
Wild Edible & Medicinal Plants
Permaculture & Regenerative Design
Nature Based Mentoring & Cultural Restoration
Naturalist Training
Bird Language & Native Scout Teachings
Inner Tracking - Know Thyself



These programs are a huge step forward on the path of deeply connecting with nature, community, and consciousness.

Enrollment is currently open for the 2015-2016 year. Interested, or know someone who might be? Learn more about the nine month Twin Eagles Wilderness Immersion Program here, or discover our two to nine month long Gap Year Programs here, and please spread the word about these amazing programs!



Twin Eagles Summer Camps 2015
About half of our summer camps are now full, with waiting lists! The other camps are very popular as well, with just a few spots left in many of them. It is amazing how fast our camps are filling up this year compared to years past. We're grateful for the increased interest, and very excited to get our camps started in just two weeks! Now is the time to register for those remaining spots, so don't delay! We have a new, streamlined online registration process complete with credit card processing that has made registration easier than ever.

***IMPORTANT NOTE!*** New for this year 2015, all of our summer camps have a registration deadline of two weeks prior to the camp start date. That leaves just a couple days for some of our camps, and just a couple weeks for most others, so don't delay, sign up now!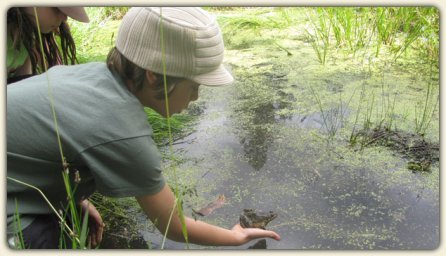 At Twin Eagles, we believe that connecting deeply with nature is critical to whole child development. The experiences we offer bring kids back to a simpler, more connected way of life where their senses are honed to once again hear the call of the wild, revel in the feeling of mud squishing between their toes, delight in the beauty of wildflowers, and listen to the music in mountain streams. Kids develop authentic resiliency through real world challenges and traditional earth based skills as they experience the deep peace of the natural world.

"The first word that comes to mind as I write about my son's experience with Twin Eagles is 'Grateful'. I, as his parent, could not be more grateful for the week he spent exploring the wilderness with you. It was such a joy to send him off each morning knowing he sincerely looked forward to the day, and likewise, to pick him in the afternoon and see the smile and look of complete satisfaction on his face. EVERY DAY was like this! You all gave to him knowledge, skills, and spirit that I, as a person, simply could not provide for him. Thank you!"

- Amy Barberry

This coming summer we are offering eleven full weeks of summer camp in Sandpoint, Spokane, and Priest River. They include:
This summer we are continuing our inspirational theme based day camps here at Twin Eagles! 2015 Day Camp themes include:

Nature Adventurers Day Camp - New for 2015!! - Mystery and adventure await all those who heed the call of the wild. Have you ever looked out onto a wild landscape, and imagined all the possible natural adventures, just waiting to be experienced?
Wilderness Survival Day Camp - There is an ancient calling deep in the heart to experience the freedom and adventure of living wild and free, close to nature - to provide for one's own needs directly from the Earth...
Nature Ninjas Day Camp - Nature ninjas are the eyes and ears of the tribe, protectors of the village. They are masters of stealth, camouflage, and invisibility, traveling unseen and unheard amongst the shadows...
For full information on our summer camps, check out our Twin Eagles Summer Camp web page here.


Thanks for reading, and may you enjoy the blessing of springtime in the natural world!

Tim Corcoran
co-Director & co-Founder
Twin Eagles Wilderness School


---
Help Spread the Word!
Do you know a few people who should be receiving these articles and program updates? Let them know and encourage them to subscribe by sending them this link: www.TwinEagles.org/enewsletter.html

Header photo courtesy Joseph Rocchio Photography

Twin Eagles Wilderness School Privacy Policy:
Twin Eagles Wilderness School respects both the privacy and time of our subscribers. We will not sell, rent or otherwise share your e-mail address or other personal information to any other person or company. This eNewsletter will be sent out approximately once per month, occasionally more. Our eNewsletters always contain an easy way to unsubscribe at the bottom of each email.

Track us down on Social Media!
We invite you to like, follow, comment, and share about us on these social media sites. This is a great way to stay connected and help forward the vision of deep nature connection mentoring. Thanks!







For adult & youth program information, free deep nature connection articles and more,
visit our website at:
www.TwinEagles.org