Twin Eagles Wilderness School
eNewsletter - June 2014
Welcome to our June eNewsletter! Summer is here at Twin Eagles, and we are in full swing in the midst of our busiest summer camp season ever. Painted turtles are laying eggs, young fawns are out with their mothers, serviceberries are almost ripe, and St. Johnswort is flowering - it is summertime! With 200 camper registrations at 11 weeks of summer camp, we are breaking new ground as the expression of our vision of deep nature connection mentoring grows. Thank you for your support!!

Here is a quick list of what's in store for you in this month's eNewsletter:

Feature Article: Kids Outdoor Games
Wilderness Immersion Program
Summer Camps 2014 Update
Twin Eagles is Hiring - Year Round & Summer Positions
Feature Article: Kids Outdoor Games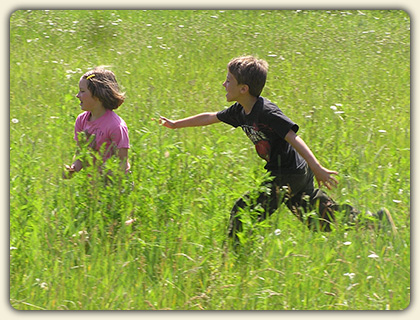 With summer camps in full swing, kids outdoor games are alive an well here at Twin Eagles. More than just having fun in nature, games are a way of mentoring youth into a greater version of themselves as they access one of the deepest parts of their instinctual being - play. It is good medicine for them, and for us as adults as well. The studies have all been done, and they prove what our intuition tells us, playing games outside is good for body, mind, heart, and soul. Take a look at some of our favorites here!


Twin Eagles Wilderness Immersion Program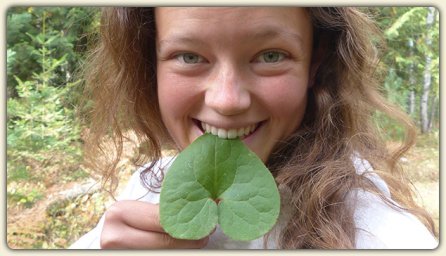 A few weeks ago we brought the 2013-2014 year of the Twin Eagles Wilderness Immersion Program to a close. We ended with a final, powerful week looking back at the teachings and connections of the year, and ending with a big graduation ceremony and celebration.

What touched me the most was hearing the graduates reflections during the graduation ceremony. They reflected on the grand adventures deep into the wilds, the deep feeling of becoming one with the Earth through their final wilderness survival challenge, and the hard earned gold of being mentored into a more capable human being. They spoke of the powerful journey of finding their voice, discovering what it really means to live a life as a human being of integrity, and the profound experience of learning to love themselves. They brought the audience, and myself, to tears time after time.

I so yearn to see a world full of human beings with this level of connection. It is so clear to me how much this is needed in our world. Capable, initiated, self-aware, earth-connected, community-minded individuals willing to stretch themselves for the greater good of all. We've really developed Twin Eagles Wilderness Immersion Program as a powerful and efficient pathway to developing humans in this way, and I'm so proud to be a part of it as it grows.

Do you yearn to feel like a part of nature rather than an onlooker? Do you feel a responsibility to our Earth? Are you seeking your contribution to the world? Do you want to fully experience nature rather than just learn about it? Do you want to find a community of like minded people? Are you seeking truth, the truth of who you really are?

If you answered yes to even some of these questions, then consider the Twin Eagles Wilderness Immersion Program. It is all about taking the essence of nature and weaving it into our modern experience. It is about feeling the kinship that comes only from roaming the wilderness together. It is about diving deep into the underground of human consciousness, and discovering the hidden gems that await. It is about deep mentoring that brings out the very best of who you are.

The Twin Eagles Wilderness Immersion Program is a transformational, nine month journey that brings back to life the skills and wisdom of our earth based ancestors:



Wilderness Survival & Primitive Skills
Wildlife Tracking
Wild Edible & Medicinal Plants
Permaculture & Regenerative Design
Nature Based Mentoring & Cultural Restoration
Naturalist Training
Bird Language & Native Scout Teachings
Inner Tracking - Know Thyself



This program is a huge step forward on the path of deeply connecting with nature, community, and consciousness.

Interested, or know someone who might be? We still have room in the 2014 - 2015 program year. Learn more about the Twin Eagles Wilderness Immersion Program here.


Twin Eagles Summer Camps Update!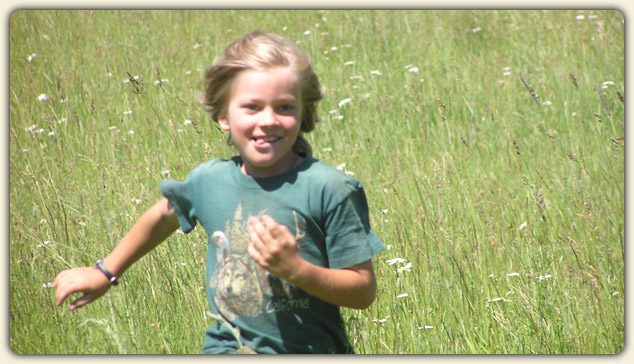 We currently have 200 campers registrations for this years summer camps, which is an all time high for us! With about half of our summer camps complete, we only have just a few spots left. Let us know right away if you're still interested in our camps this summer!

For full information on our summer camps, including our online registration, check out our Twin Eagles Summer Camp web page here.


Twin Eagles is Hiring - Year Round & Summer Positions
We are excited to share the good news that Twin Eagles Wilderness School is growing, and with that growth we have several paid positions available:
We also have volunteer assistant instructor positions available at our very popular summer camps.

Thanks for reading, and may you enjoy these beautiful days of Summer!

Tim Corcoran
co-Director & co-Founder
Twin Eagles Wilderness School


---
Help Spread the Word!
Do you know a few people who should be receiving these articles and program updates? Let them know and encourage them to subscribe by sending them this link: www.TwinEagles.org/enewsletter.html

Did you receive this email from a friend? Sign up for the Twin Eagles eNewsletter here.

Header photo courtesy Joseph Rocchio Photography

Twin Eagles Wilderness School Privacy Policy:
Twin Eagles Wilderness School respects both the privacy and time of our subscribers. We will not sell, rent or otherwise share your e-mail address or other personal information to any other person or company. This eNewsletter will be sent out approximately once per month, occasionally more. Our eNewsletters always contain an easy way to unsubscribe at the bottom of each email.

Track us down on Social Media!
We invite you to like, follow, comment, and share about us on these social media sites. This is a great way to stay connected and help forward the vision of deep nature connection mentoring. Thanks!







For adult & youth program information, free deep nature connection articles and more,
visit our website at:
www.TwinEagles.org