Twin Eagles Wilderness School
eNewsletter - May 2014
Welcome to our May eNewsletter! It is nearly summer here at Twin Eagles, and the amount of intense growth happening on the landscape is staggering. Our year long programs are coming to a close with many grand celebrations and final challenges. Right now as I write this our Wilderness Immersion Program is in the midst of a wilderness survival quest up in the mountains.

Our summer camps are more popular this year than ever before, as we have already surpassed last years enrollment with 180 kids currently registered for camps this summer! We're grateful for all the growth, and your support that helps make it possible.

Here is a quick list of what's in store for you in this month's eNewsletter:

Feature Article: Powerful Poison Ivy Treatment
Wilderness Immersion Program Update
Summer Camps 2014 Update
Twin Eagles is Hiring - Year Round & Summer Positions
Feature Article: Powerful Poison Ivy Treatment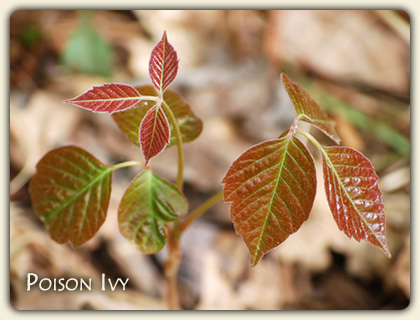 A simple, quick, and effective poison ivy treatment. Isn't that what we all want? The first time I got that nasty red rash I promised myself I would find this kind of poison ivy remedy. And because I have known the pain of poison ivy I've told myself if ever I have the opportunity to share what I know about it that I would. So here I offer you some information and a poison ivy remedy compendium should you ever contract it yourself.

Can you guess the best way to deal with poison ivy? Click here to find out!


Twin Eagles Wilderness Immersion Program Update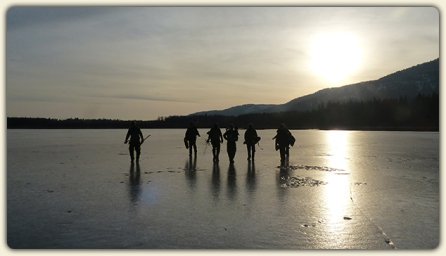 This past month at the Twin Eagles Wilderness Immersion Program has been like a grand celebration, with one big, powerful intensive after another. First it was the bird language intensive, led by the one and only Alexia Allen, where participants entered the subtle world of the language of the birds. It is one of those experiences that most modern human beings simply have never experienced, or even considered.

But our earth based ancestors literally relied on this skill for their very survival, and it led to their unbelieveable feats of awareness. Juncos in the cedar forests alarm intensely giving us warning of the incoming sharp shinned hawk. Song sparrows in the wetland give away the lightning fast movements of the short tailed weasel. Robins in the open meadows reveal a slinking coyote looking for a meal. To enter into this world is fascinating, deeply quieting, and powerfully connecting.

Then it was our second permaculture week, as students worked on their design projects here at Cedar Springs and began to bring them to life with projects on the land like installing swallow houses, bat houses, planting hugelkultur beds, and more. What a joy to give back to the land knowing that we're bettering it for future generations!

Last week we had our scout intensive, and right now students are high in the mountains for one of their final challenges of the year, a wilderness survival quest. They are putting their physical skills to the test, going out into the wilderness with nothing but a few clothes on their back. They have to procure warm and dry shelter, make fire primitively without so much as a metal knife, harvest clan water, and gather food. It is a test that they have been preparing for all year.

But on a deeper level, they are questing for something more. Through the powerful connection with the Earth, they're receiving insight into themselves as a group and as individuals, connecting with their deepest passions and callings, their true self. The experience will serve as a landmark not just for this year, but for their entire lives, as it gives them insight into their place here on the Earth. I'm honored to support such a journey.

Do you yearn to feel like a part of nature rather than an onlooker? Do you feel a responsibility to our Earth? Are you seeking your contribution to the world? Do you want to fully experience nature rather than just learn about it? Do you want to find a community of like minded people? Are you seeking truth, the truth of who you really are?

If you answered yes to even some of these questions, then consider the Twin Eagles Wilderness Immersion Program. It is all about taking the essence of nature and weaving it into our modern experience. It is about feeling the kinship that comes only from roaming the wilderness together. It is about diving deep into the underground of human consciousness, and discovering the hidden gems that await. It is about deep mentoring that brings out the very best of who you are.

The Twin Eagles Wilderness Immersion Program is a transformational, nine month journey that brings back to life the skills and wisdom of our earth based ancestors:



Wilderness Survival & Primitive Skills
Wildlife Tracking
Wild Edible & Medicinal Plants
Permaculture & Regenerative Design
Nature Based Mentoring & Cultural Restoration
Naturalist Training
Bird Language & Native Scout Teachings
Inner Tracking - Know Thyself



This program is a huge step forward on the path of deeply connecting with nature, community, and consciousness.

Interested, or know someone who might be? We still have room in the 2014 - 2015 program year. Learn more about the Twin Eagles Wilderness Immersion Program here.


Twin Eagles Summer Camps Update!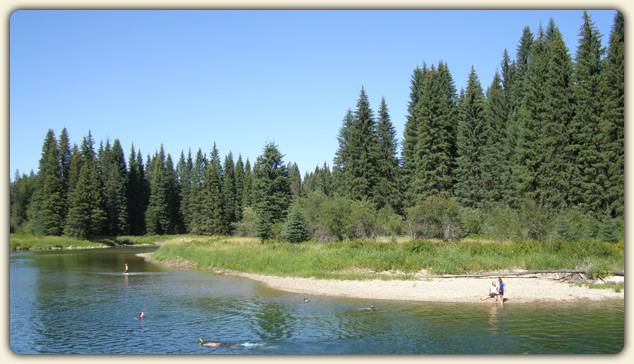 We currently have 180 kids enrolled in our summer camps, which already has surpassed last years enrollment record! Some camps are full, and most have only a few spots left. Enroll right away if you wanting to have your kids participate this year, while there is still time!

Twin Eagles summer camps bring out the best in kids by connecting them deeply to the natural world, forging strong community, and developing genuine self-awareness. Since 2005 we've been offering day and overnight camps for ages 3 - 18 in Sandpoint, Spokane, and Priest River. Our highly trained instructors draw out kids' passions through nature based activities like:

Making fire by friction & Building natural shelters
Learning wild edible & medicinal plants
Stealth, camouflage, & invisibility
Traditional Archery
Tracking wild animals & Exploring natural mysteries
Building natural shelters
Discovering the language of the forest
Learning earth based crafts, stories, songs
Immersion in nature & Sensory Awareness
and much, much more!
"Through my son's participation in Twin Eagles, what I have seen grow most is a tremendous amount of respect. Watching his awareness of nature, people and everything unfold is just beautiful. His excitement in everything he learns and experiences - his yearning to learn more - has grown vastly. Thank You!"

- Tammie Martinsen

For 2014, we are offering eleven full weeks of summer camp in Sandpoint, Spokane, and Priest River. They include:
For full information on our summer camps, including our online registration, check out our Twin Eagles Summer Camp web page here.


Twin Eagles is Hiring - Year Round & Summer Positions
We are excited to share the good news that Twin Eagles Wilderness School is growing, and with that growth we have several paid positions available:
We also have volunteer assistant instructor positions available at our very popular summer camps.

Thanks for reading, and may you enjoy these beautiful days of late Spring!

Tim Corcoran
co-Director & co-Founder
Twin Eagles Wilderness School


---
Help Spread the Word!
Do you know a few people who should be receiving these articles and program updates? Let them know and encourage them to subscribe by sending them this link: www.TwinEagles.org/enewsletter.html

Did you receive this email from a friend? Sign up for the Twin Eagles eNewsletter here.

Header photo courtesy Joseph Rocchio Photography

Twin Eagles Wilderness School Privacy Policy:
Twin Eagles Wilderness School respects both the privacy and time of our subscribers. We will not sell, rent or otherwise share your e-mail address or other personal information to any other person or company. This eNewsletter will be sent out approximately once per month, occasionally more. Our eNewsletters always contain an easy way to unsubscribe at the bottom of each email.

Track us down on Social Media!
We invite you to like, follow, comment, and share about us on these social media sites. This is a great way to stay connected and help forward the vision of deep nature connection mentoring. Thanks!







For adult & youth program information, free deep nature connection articles and more,
visit our website at:
www.TwinEagles.org