Twin Eagles Wilderness School
eNewsletter - January 2014
Winter Greetings from all of us here at Twin Eagles Wilderness School. The snow is back here in Sandpoint, and we're really grateful for it. As 2014 settles in, we're balancing our time between the quiet introspection that winter brings and envisioning new possibilities for the coming year.

Here is a quick list of what's in store for you in this month's eNewsletter:

Feature Article: The Art of Giving and Receiving Feedback
Wilderness Immersion Program Update
Feature Article: The Art of Giving and Receiving Feedback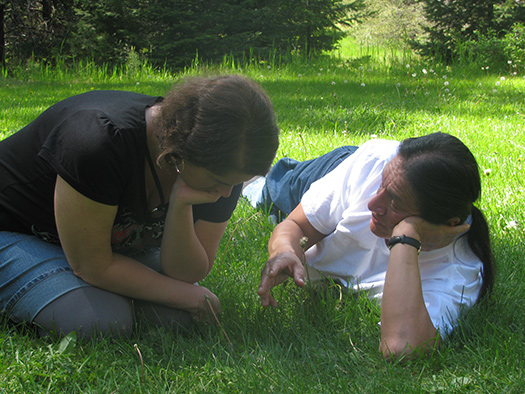 In the realm of mentoring and leadership, giving and receiving feedback is a powerful mentoring tool for building and deepening relationships. Simply put, our effectiveness as a mentor and leader is proportionate to our ability to both give and receive feedback. If we want to grow as a whole human being, then we need to strengthen the muscle of giving and receiving feedback! Think of it as gold dust for personal growth. Feedback is a viable mechanism for strengthening connections amongst the hearts of mentors and students, as well as the overall strength and resiliency of a culture. We have written this article for those of you wondering how to give feedback, or how to receive feedback.

Giving and receiving feedback gives us a richer understanding of ourselves and our skills as a facilitator and presenter. It helps us to tangibly measure our growth as leaders and mentors and transfer our learning to real application in the future.

It's a vital asset that can even save us money! Giving and receiving feedback is essentially a call to paying attention to where and how we're making an impact. While it can be an opportunity for validation and be a great morale booster it can also offer us insight into changing our direction. In this article we offer you some valuable gems for giving and receiving feedback.

Because feedback from people comes in different flavors, it's important to remember that... continue reading here


Twin Eagles Wilderness Immersion Program Update
The Snow Cave Expedition
Our Wilderness Immersion Program has just returned from our annual Snow Cave Expedition, and what a journey it has been. Five full days living in the high mountains, traveling by snowshoe, sleeping in snow caves, powerful bonds being deepened, and clear reflection of each individual's "inner mountain" that had to be climbed in order to complete the expedition.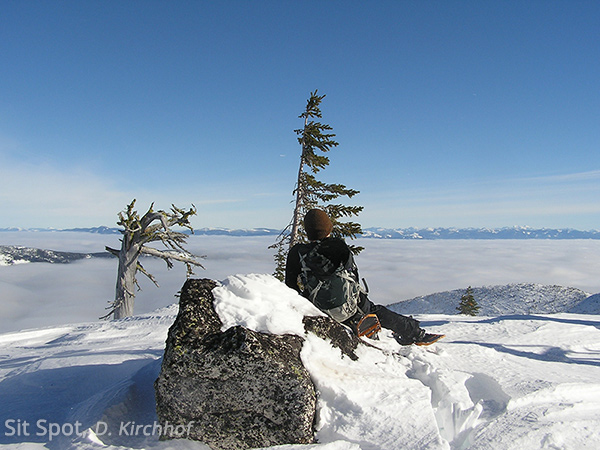 It is so rare in our modern world for anyone to spend five complete days outside in any season, let alone in the freezing temperatures and high mountains of Idaho in January. This brought out the very best from each individual, and called our group together like nothing else.

Participants had the opportunity to navigate using topo maps, guiding the group to our destination. The journey was about surrendering to the mountain, not conquering it. What wisdom does it offer us? That was the quest. Mistakes turned into learning moments, and in the end we reached our summit with tremendous pride and great insight.

The snow cave itself was like an ice castle. It was a huge job to build, and took the combined effort of each individual involved. Only by working together like this were we able to achieve what we intended. Super insulated and well designed to capture every bit of body heat possible, it got so warm inside that we had to get out of our sleeping bags at time to avoid overheating. All without any heat source other than our own bodies!

At our summit camp, the space was timeless and celebratory. Wandering through the peaks and ridge lines, exploring frozen lakes, tracking winter wildlife all led to a deep sense of peace. Somewhere up there, something shifted deep inside each of us. Something within us surrendered to the truth of winter.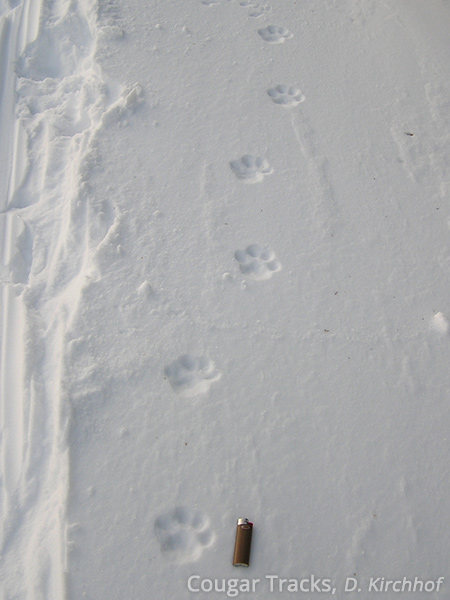 The journey down the mountain went by like a flash, and before we knew it the group was back at Twin Eagles main campus, being welcomed home with the warmth of a nourishing meal and community elders. These are local community members versed in the culture of Twin Eagles, individuals who have a wealth of deep nature connection and mentoring experiences themselves, connected with their authentic wisdom.

They held space for our group as the story was shared, and supported individuals to draw deep lessons that were transferable to all other areas of life. We each brought a piece of the mountain, and winter, back with us, as well as a deep connection to one another that has the quality of family.

These are the experiences that define us, that allow us to see who we really are, to find our people, to fall in love with nature. This is why we do what we do.

In the end, the experience was that of authentically befriending winter. Whereas before there were still elements of each of us that resisted the cold and darkness of winter, this journey brought us to a true oneness with the season. Now on the other side there is a certain freedom that exists for each of us. Being outside and feeling the cold wind is a welcome joy, exhilarating to the body and soul. It is as if we passed through a secret doorway that allows us to be authentically comfortable for the next few months. Until next year, when we'll renew our peace with winter once again. Will you join us?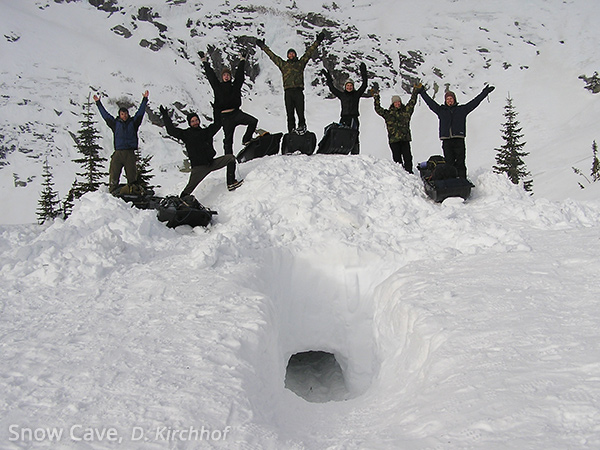 Do you yearn to feel like a part of nature rather than an onlooker? Do you feel a responsibility to our Earth? Are you seeking your contribution to the world? Do you want to fully experience nature rather than just learn about it? Do you want to find a community of like minded people? Are you seeking truth, the truth of who you really are?

If you answered yes to even some of these questions, then consider the Twin Eagles Wilderness Immersion Program. It is all about taking the essence of nature and weaving it into our modern experience. It is about feeling the kinship that comes only from roaming the wilderness together. It is about diving deep into the underground of human consciousness, and discovering the hidden gems that await. It is about deep mentoring that brings out the very best of who you are.

The Twin Eagles Wilderness Immersion Program is a transformational, nine month journey that brings back to life the skills and wisdom of our earth based ancestors:



Wilderness Survival & Primitive Skills
Wildlife Tracking
Wild Edible & Medicinal Plants
Permaculture & Regenerative Design
Nature Based Mentoring & Cultural Restoration
Naturalist Training
Bird Language & Native Scout Teachings
Inner Tracking - Know Thyself



This program is a huge step forward on the path of deeply connecting with nature, community, and consciousness.

Interested, or know someone who might be? Learn more about the Twin Eagles Wilderness Immersion Program here.

Thanks for reading, and blessings to you and your family this holiday season!

Tim Corcoran
co-Director & co-Founder
Twin Eagles Wilderness School


---
Help Spread the Word!
Do you know a few people who should be receiving these articles and program updates? Let them know and encourage them to subscribe by sending them this link: www.TwinEagles.org/enewsletter.html

Did you receive this email from a friend? Sign up for the Twin Eagles eNewsletter here.

Header photo courtesy Joseph Rocchio Photography

Twin Eagles Wilderness School Privacy Policy:
Twin Eagles Wilderness School respects both the privacy and time of our subscribers. We will not sell, rent or otherwise share your e-mail address or other personal information to any other person or company. This eNewsletter will be sent out approximately once per month, occasionally more. Our eNewsletters always contain an easy way to unsubscribe at the bottom of each email.

Track us down on Social Media!
We invite you to like, follow, comment, and share about us on these social media sites. This is a great way to stay connected and help forward the vision of deep nature connection mentoring. Thanks!







For adult & youth program information, free deep nature connection articles and more,
visit our website at:
www.TwinEagles.org