Twin Eagles Wilderness School
eNewsletter - July 2013
Late July is upon us and everyone is out enjoying the bounty of summer! Summertime lends itself naturally to people getting out and connecting with the natural world. The waters are warm, wild berries are ripening, grasses are already beginning to turn brown. Our summer camps are drawing towards a close, as we're just about to begin our final week of camp. This summer has been our biggest yet, with over 170 youth experiencing nature connection and depth mentoring here at Twin Eagles Wilderness School.

Here is a quick list of what's in store for you in this month's eNewsletter:

Feature Article: Natural Wasp Sting Treatment
Wilderness Immersion Program Update
Art of Mentoring 2013!
Feature Article: Natural Wasp Sting Treatment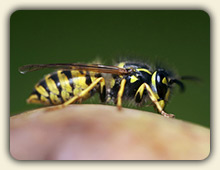 I don't know about your home, but here in the Inland Northwest it is a BIG summer for wasps - they are everywhere! Wasp's impact can vary from mild annoyance to life threatening. Wasp stings are a real hazard, and worth some research. This article details types of wasps, as well as wasp sting treatment, natural remedies, causes, prevention, symptoms and more.

A wasp is just a wasp right? No way. Here we identify three main wasps that can all impose a painful wasp sting. It's very important to be able to... continue reading here


Twin Eagles Wilderness Immersion Program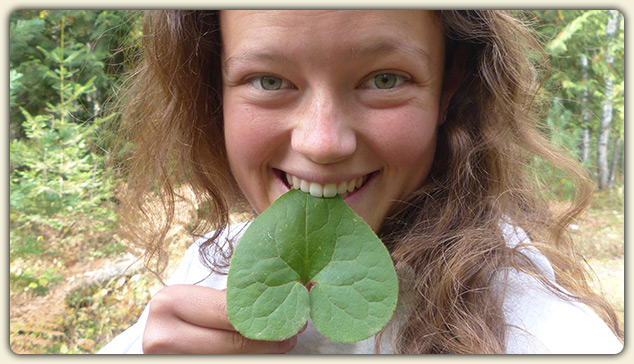 Do you yearn to feel like a part of nature rather than an onlooker? Do you feel a responsibility to our Earth? Are you seeking your contribution to the world? Do you want to fully experience nature rather than just learn about it? Do you want to find a community of like minded people? Are you seeking truth, the truth of who you really are?

If you answered yes to even some of these questions, then consider the Twin Eagles Wilderness Immersion Program. It is all about taking the essence of nature and weaving it into our modern experience. It is about feeling the kinship that comes only from roaming the wilderness together. It is about diving deep into the underground of human consciousness, and discovering the hidden gems that await. It is about deep mentoring that brings out the very best of who you are.

The Twin Eagles Wilderness Immersion Program is a transformational, nine month journey that brings back to life the skills and wisdom of our earth based ancestors:



Wilderness Survival & Primitive Skills
Wildlife Tracking
Wild Edible & Medicinal Plants
Permaculture & Regenerative Design
Nature Based Mentoring & Cultural Restoration
Naturalist Training
Bird Language & Native Scout Teachings
Inner Tracking - Know Thyself



This program is a huge step forward on the path of deeply connecting with nature, community, and consciousness.

We still have spaces available for the 2013-2014 school year. Interested, or know someone who might be? Learn more about it here.

Check out our Facebook page for updated pictures of last year's Wilderness Immersion Program!


The Inland Northwest Art of Mentoring 2013!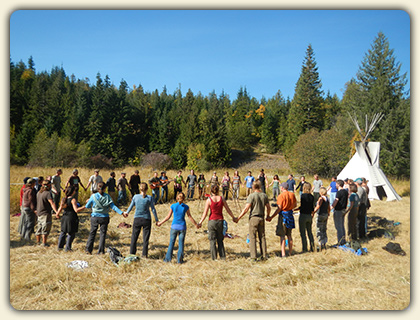 Monday, October 7 - Saturday, October 12, 2013 · Sandpoint, ID · For Ages 3 - 103!

Deep in all of our roots, there are stories of our ancestors living in healthy, regenerative communities — villages where people of all ages were in deep relationship with the land, each other, and themselves. The Art of Mentoring is a six day, experiential, nature based set of concurrent programs for ages 3 - 103 designed to help us remember these old ways and learn to apply them to our modern communities.

Yes, it takes a Village to raise a child. It also takes a Village to:

Engage the gifts of our elders
Create essential rites of passage for our teens
Ensure parents are supported and thriving
Welcome our babies into a world of open arms
Feel deep compassion and gratitude for All of Our Relations
Understand your gifts and how to apply them in service to the people
We at Twin Eagles are proud and excited to be bringing the Art of Mentoring to the Inland Northwest for the second year in a row this coming Fall! This workshop is one of several Art of Mentoring workshops currently being offered around the world. We bring together a team of experienced leaders and facilitators from around our bio region and beyond to staff five concurrent programs that will co-create a joyful, engaged learning community. Learn more about the Art of Mentoring here.

Thanks for reading, and may you enjoy the blessing of life that Summer brings,

Tim Corcoran
co-Director & co-Founder
Twin Eagles Wilderness School


---
Help Spread the Word!
Do you know a few people who should be receiving these articles and program updates? Let them know and encourage them to subscribe by sending them this link: www.TwinEagles.org/enewsletter.html

Did you receive this email from a friend? Sign up for the Twin Eagles eNewsletter here.

Header photo courtesy Joseph Rocchio Photography

Twin Eagles Wilderness School Privacy Policy:
Twin Eagles Wilderness School respects both the privacy and time of our subscribers. We will not sell, rent or otherwise share your e-mail address or other personal information to any other person or company. This eNewsletter will be sent out approximately once per month, occasionally more. Our eNewsletters always contain an easy way to unsubscribe at the bottom of each email.

Track us down on Social Media!
We invite you to like, follow, comment, and share about us on these social media sites. This is a great way to stay connected and help forward the vision of deep nature connection mentoring. Thanks!







For adult & youth program information, free deep nature connection articles and more,
visit our website at:
www.TwinEagles.org