Twin Eagles Wilderness School
eNewsletter - February 2013
Winter Greetings from Twin Eagles! 2013 has had a chance to settle in, and with it many new possibilities for the future. Here at Twin Eagles, we're balancing our time between enjoying the quiet beauty of the snowy season and envisioning what is to come this Spring, Summer, and Fall.

Twin Eagles Summer Camps 2013 are now open for registration, and we've made some great new changes and additions. You're going to love what we have to offer this coming summer.

The Twin Eagles Wilderness Immersion Program continues to move forward very positively and powerfully, and we're now enrolling for next year, 2013-2014. Take a look below to see the adventures we've been up to.

We hope you enjoy this month's eNewsletter. As always, please let us know how we can continue to serve you best!


Feature Article: Permaculture Gardening

When I first discovered permaculture gardening I knew I had found a path that would help me achieve my dreams. I've always felt called to actively participate in nature, feel connected to where I live, and provide for my needs while at the same time caring for and nurturing the place where I live. That is what permaculture is all about.

So what is permaculture exactly? Permaculture is... continue reading here


Twin Eagles Summer Camps 2013!!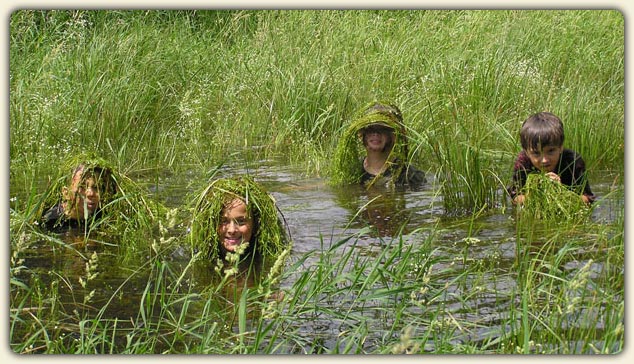 We are very excited to announce Twin Eagles Summer Camps 2013! We have some really exciting changes this year that you're going to love! We encourage you to register soon, as our summer camps are in high demand!

At Twin Eagles Summer Camps, we believe that connecting deeply with nature is critical to whole child development. The experiences we offer bring kids back to a simpler, more connected way of life where their senses are honed to once again hear the call of the wild, revel in the feeling of mud squishing between their toes, delight in the beauty of wildflowers, and listen to the music in mountain streams. Kids develop authentic resiliency through real world challenges and traditional earth based skills as they experience the deep peace of the natural world.

Our highly trained instructors draw out kids' passions through nature based activities like:

Making fire by friction
Learning edible & medicinal plants
Exploring natural mysteries
Tracking wild animals
Building natural shelters
Discovering the language of the forest
Training as the native scouts of old did
Learning earth based crafts, stories, songs
and much, much more!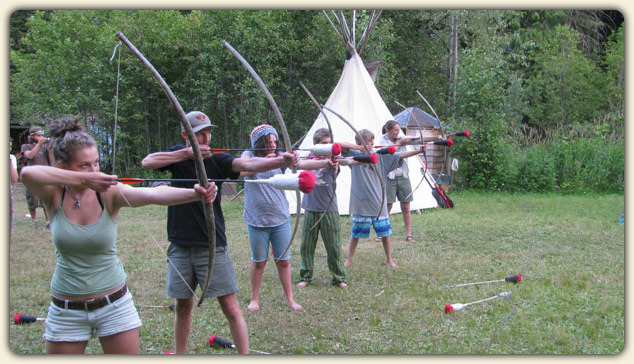 For 2013, we are offering ten full weeks of summer camp in Sandpoint, Spokane, and Priest River. They include:

Mentor-in-Training Program for teens 15 & older
New for this summer, we are offering THEMES for all of our Day Camps for Kids ages 6-13! You're going to love this. Our lineup for this summer includes:

Wilderness Survival Camp - There is an ancient calling deep in the heart to experience the freedom and adventure of living wild and free, close to nature - to provide for one's own needs directly from the Earth...
Gone Fishin' Camp - Sitting by the water's edge with your hand made fishing pole, time slips away as you lose yourself in the nuances of subtle waves. All is right in the world and a deep sense of peace permeates your very soul. Then, all of a sudden...
Nature Ninjas Camp - Nature ninjas are the eyes and ears of the tribe, protectors of the village. They are masters of stealth, camouflage, and invisibility, traveling unseen and unheard amongst the shadows...
These theme based camps are ONLY for our day camps for kids ages 6 - 13, and are certain to be very popular. That said, we especially encourage you to register for these soon!

For full information on our summer camps, including our online registration, check out our Twin Eagles Summer Camp web page here.

We also have positions available for a paid lead cook, paid assistant cook, paid lead instructors, and volunteer assistant instructors. Please contact us if you are interested or know someone who might be!


Twin Eagles Wilderness Immersion Program - Update
This winter has been chock full of fun, learning, and adventure at Twin Eagles Wilderness Immersion Program. Snow tracking, pottery, in depth naturalist studies, elderberry containers, and advanced cordage techniques & applications are a few of the topics we've spent time with.

For many, however, the real highlights have been our more intensive experiences. We spent five days high in the mountains on our snow cave expedition, and took three full days to craft wooden bows.



The snow cave expedition brought many gifts and teachings, not the least of which was a deepening of inner resolve. I love seeing the participants grow and access previously unknown inner strengths as we snowshoed up the mountain and built our snow cave. And the sled ride down was just the cherry on top.

Spending three full days carefully carving and tillering our wooden bows was equally rewarding, as the gifts of consistency were brought forward by those resilient hickory staves that are now beautiful and practical bows.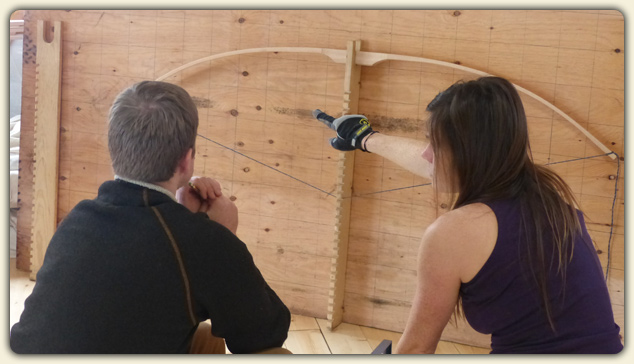 Registration is currently open for the 2013-2014 year at Twin Eagles Wilderness Immersion Program. You can save over $1000 on the tuition by registering early, before April 15, 2013. Please contact us if you're considering joining next year. We're happy to connect with you, give you more information, and schedule a time for you to come out and visit.

Blessings on the journey ahead,

Tim Corcoran
co-Director & co-Founder
Twin Eagles Wilderness School


---
Help Spread the Word!
Do you know a few people who should be receiving these articles and program updates? Let them know and encourage them to subscribe by sending them this link: www.TwinEagles.org/enewsletter.html

Did you receive this email from a friend? Sign up for the Twin Eagles eNewsletter here.

Header photo courtesy Joseph Rocchio Photography

Twin Eagles Wilderness School Privacy Policy:
Twin Eagles Wilderness School respects both the privacy and time of our subscribers. We will not sell, rent or otherwise share your e-mail address or other personal information to any other person or company. This eNewsletter will be sent out approximately once per month, occasionally more. Our eNewsletters always contain an easy way to unsubscribe at the bottom of each email.

Track us down on Social Media!
We invite you to like, follow, comment, and share about us on these social media sites. This is a great way to stay connected and help forward the vision of deep nature connection mentoring. Thanks!







For adult & youth program information, free deep nature connection articles and more,
visit our website at:
www.TwinEagles.org