Twin Eagles Wilderness School
eNewsletter - August 2012
Late summer is upon us. Blackberries and rose hips are ripe, nights are starting to cool off, and the people are busy getting in one last summer gathering before autumn sets in. Here at Twin Eagles, we're getting ready for all of our autumn programs, including the launch of our newly redesigned and better-than-ever Twin Eagles Wilderness Immersion Program, the first-ever Art of Mentoring in the Inland Northwest, and all of our classic deep nature connection mentoring youth programs (more info on youth programs coming soon in a separate email). Take a look!


Feature Article: Discover Edible Wild Berries!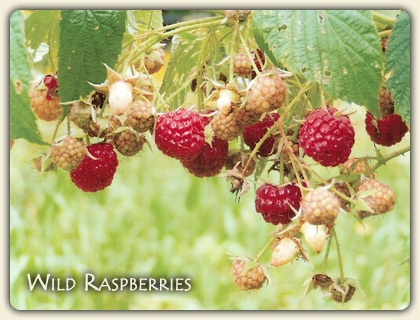 Edible wild berries are an amazing and often overlooked source of delicious nutrition for body, mind, heart, and soul. Learn all about them right here, including benefits, hazards, types of wild berries, berry identification, harvesting, processing, and more! Berries are truly delightful and it is a memorable experience to identify and eat them.

Edible wild berries have a ton of benefits. Not only are they a great wild food and substantial addition to your diet, they're also packed with sustenance and energizing to eat as well! For example, blackberries, blueberries, strawberries, raspberries, and cranberries are all rich sources for getting...continue reading here


Twin Eagles Wilderness Immersion Program is Launching!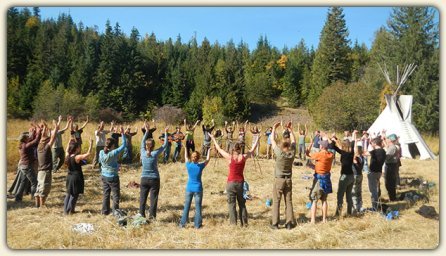 Big excitement is building as we near the launch date for the Twin Eagles Wilderness Immersion Program which begins at the end of September. This past year we took the time to redesign the program, standing on the shoulders of all that we have learned over the last thirteen years mentoring adults in the deep nature connection journey. This program is a nine month long transformational journey for adults into the arts of wilderness survival, wildlife tracking, wild edible & medicinal plants, permaculture, nature based mentoring, naturalist training, bird language, native scout teachings, and inner tracking. Simultaneously, it is so much more.

Many folks have asked, "What makes this program unique?" The answer to this question also addresses what makes our school so unique, what makes us distinctively Twin Eagles Wilderness School. Two of the more significant elements that make us unique are Depth Mentoring and Inner Tracking.

Depth Mentoring refers to the depth of relationship that participants in the Twin Eagles Wilderness Immersion Program make with the mentors who instruct at the program. We make a deep and personal commitment to each of the participants in the program, really showing up for them through thick and thin. We hold participants to a high bar of what is possible for them as human beings. The bonds that form are very significant and meaningful, and can last a lifetime. Participants in our program are able to say, "Yes, my mentor supports me to be the very best I can be, truly believes in me, really knows my strengths and weaknesses, and guides me along the journey in a powerful manner.". At our Wilderness Immersion Program, you'll have a mentor and know it.

Inner Tracking is the process of tracking the most elusive creature of them all, the Self. Having guided adults on this journey over the past thirteen years, one thing that has become clear is that most often those who succeed on the journey of deep nature connection mentoring are those who have truly faced their inner self, both shadow and light, and come to peace with themselves, able to stand strong within the duality. It is those who have had the support to deconstruct their inner blocks and the courage and humility to face what is really there in an honest way. When it comes to facilitating this level of inner tracking, having a safe and sacred space to work within is critical. At Twin Eagles, we recognize the significance of the inner journey and how powerfully it impacts the outer journey, and have a well of experience to draw from as we support participants through their own inner journey. All the Twin Eagles staff share a deep passion for Inner Tracking and are very excited and honored to integrate this into the Twin Eagles Wilderness Immersion Program in a deep way this year.

We still have available spaces in the Twin Eagles Wilderness Immersion Program for the 2012-2013 year, which starts in late September. If you are interested, or know someone who might be, we encourage you to take heart, learn more about the program on our website, and get in touch with us to discuss the program in more detail. If it is a good match, this might just be the best thing you've ever done for yourself.


Art of Mentoring is currently enrolling!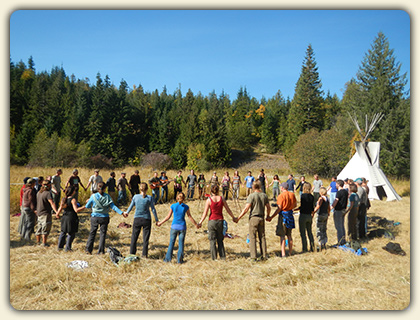 We are also very inspired to be preparing to host the first-ever Art of Mentoring here in the Inland Northwest! The Art of Mentoring is a week long extravaganza of deep nature connection mentoring centered around an adult workshop for adults. We're bringing in some of the top mentors from our bio region and beyond (including Jon Young, Mark Morey, Jeannine Tidwell, and myself, Tim Corcoran) to facilitate what will become THE premier annual gathering of the deep nature connection mentoring movement here in our region of the Inland Northwest. Additionally, there are also concurrent programs being offered for toddlers and youth, adding to the richness of the village experience.

It is tough to describe such a powerful experience with words on a computer screen, as the program is so much more than just another workshop. Many, many people have reported that the Art of Mentoring has been a profoundly positive and powerful life altering experience. Why not take a moment and learn more?

We have recently updated our web page on the Art of Mentoring, including updated information on Group Discounts. Enrollment is now coming in very steadily, so don't delay! Learn more about the Art of Mentoring online and, if it feels right, contact us with questions and to register!

Thank you for your continued connection. Together we are changing the world, one relationship at a time.

With hope for the future,

Tim Corcoran
co-Director & co-Founder
Twin Eagles Wilderness School


---
Help Spread the Word!
Do you know a few people who should be receiving these articles and program updates? Let them know and encourage them to subscribe by sending them this link: www.TwinEagles.org/enewsletter.html

Did you receive this email from a friend? Sign up for the Twin Eagles eNewsletter here.

Looking for back issues? Find back issues of the Twin Eagles eNewsletter here.

A great way to help get the word out about Twin Eagles is by connecting us with other websites that are a good match. If you know of any, feel free to email us with your suggestions. We appreciate your support!

Header photo courtesy Joseph Rocchio Photography

Twin Eagles Wilderness School Privacy Policy:
Twin Eagles Wilderness School respects both the privacy and time of our subscribers. We will not sell, rent or otherwise share your e-mail address or other personal information to any other person or company. This eNewsletter will be sent out approximately once per month, occasionally more. Our eNewsletters always contain an easy way to unsubscribe at the bottom of each email.

Track us down on Social Media!
We invite you to like, follow, comment, and share about us on these social media sites. This is a great way to help forward the vision of deep nature connection mentoring. Thanks!







For adult & youth program information, free nature connection articles and more,
visit our website at:
www.TwinEagles.org